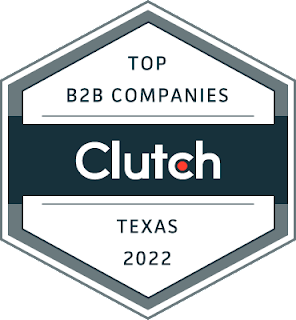 According to the 2022 research by Clutch, Rad Web Hosting was named a leading cloud consultant in Dallas. For context, Clutch is a B2B ratings and reviews platform based in Washington, DC. They evaluate technology service and solutions companies based on the quality of work, thought leadership, and client reviews.
Rad Web Hosting, known for web hosting and VPS servers, we offer a wide range of simple, flexible and user-friendly innovative online services. We were founded on providing high-quality, affordable web hosting solutions focused on client needs. As experts in e-commerce, web hosting and website development, we help our customers build and maintain their online presence, which is critical to running a business in today's Internet-connected global marketplace.
Throughout the year, Clutch highlights its highest-ranking firms across industries and locations. The Clutch Leader Awards recognize companies' commitment to building their expertise, providing stellar customer service, and producing high-quality results for clients. Receiving this award is no small feat, and we're extremely appreciative of this recognition.
"We are thrilled to be recognized by Clutch for this honor." – Scott Claeys, Founder, Rad Web Hosting
This award wouldn't be possible without our clients and partners. Their trust and support have motivated us to deliver high-quality work and services. We are especially thankful to those who took the time to leave us a review on our profile on Clutch. Here's what they had to say about working with us:
"It was handled, entirely by their staff once the requirements had been clearly established. A true white-glove service." – Larry Johnson, Manager, SiteData
Need Help? Contact our support staff for answers to your questions. We are here to help you!
View the announcement on Clutch's website: https://clutch.co/press-releases/awards-texas-2022