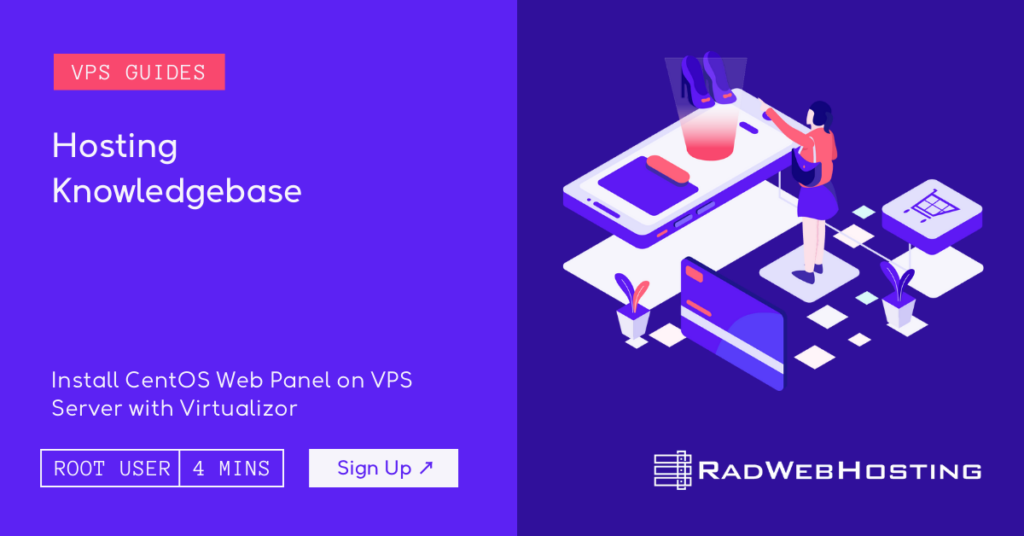 This article provides a guide for server administrators who want to install CentOS Web Panel on VPS server with Virtualizor.
What is CentOS Web Panel?
CentOS Web Panel provides a Web-based GUI for managing servers. Additionally, this alternative to command-line management increases the administration's overall visibility and control, enabling a more effective deployment of security processes and monitoring.
CentOS Web Panel is an ideal solution for VPS hosting, significantly reducing complexity of command line management, and offering a host of enhancements for server administrators and website admins, alike.
CentOS Web Panel System Requirements
To install CentOS Web Panel on a CentOS VPS, the following conditions must be met:
Designated fully-qualified domain name for the hostname (ex:

server.yourdomain.com

)
Hostname must resolve to a public IPv4 or Ipv6 address
Minimum hardware requirements: 1.1 GHz CPU, 1 GB RAM, 20 GB Disk
Recommended minimum hardware: 1.1 GHz CPU, 2 GB RAM, 40 GB Disk
How to Install CentOS Web Panel on VPS Server with Virtualizor
Follow the steps provided to install CentOS Web Panel on a VPS using Virtualizor panel:
Navigate to "List VPS" (from side menu)
Select the VPS that CentOS Web Panel will be installed on
View VPS information to verify server details

Navigate to "Install" tab.

Select CentOS Web Panel from the "Control Panels" menu.

Click to accept the data loss warning and start the automated CentOS Web Panel installation.

Before the installation begins, you must shutdown the VPS by clicking the "STOP" icon, as shown in the image below:

Once the VPS has shutdown, click the "PLAY" icon to restart it, as shown below:

When the VPS has booted, your installation will begin.
An email with the control panel installation details will be sent.

You may now navigate to the CentOS Web Panel login screen in your browser to configure the CentOS Web Panel settings.
As CentOS Web Panel is an open source software, no license keys are required to access.
Related: