Today, we provide a list of the top 12 best VPS control panels. VPS control panels are useful in making server administrative tasks easier and usually provide a graphical user interface (GUI) for web-based management. Basically, a control panel helps users handle VPS management.
Choosing the Top 12 Best VPS Control Panels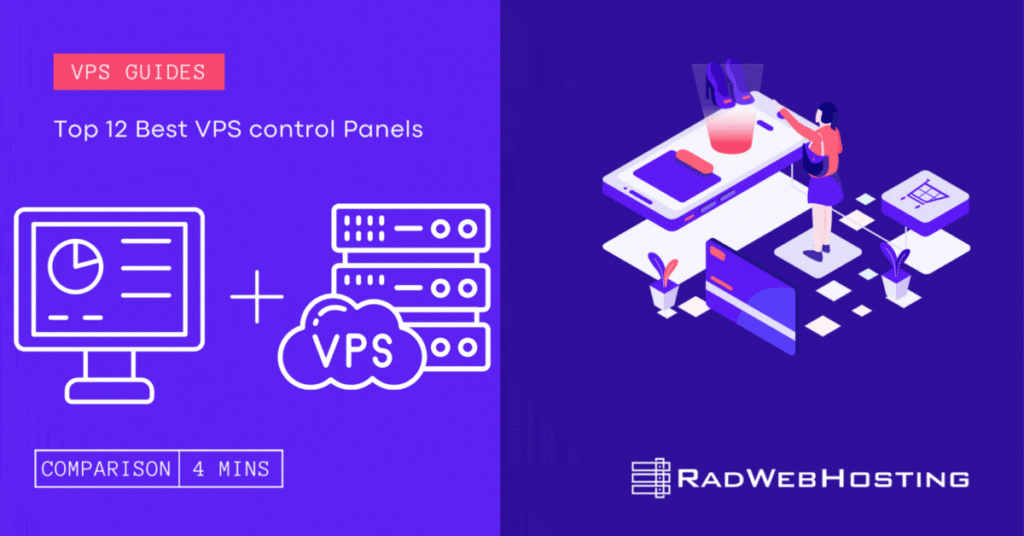 Whether you have an existing VPS or are looking to purchase a new VPS, choosing the top 12 best VPS Control Panels is important. If you don't take the time to research the options, you could end up with a control panel that doesn't meet your needs. This article will give you an overview of some of the most popular control panels.
cPanel

cPanel (and WHM) is one of the many control panels available for use on a VPS server. This control panel is designed to help you manage your server, email accounts, databases, and other services. Many providers provide cPanel software as a part of their VPS plans. Alternatively, you can download and install it yourself.
This control panel is a GUI application that helps you to manage your server and your files. It includes a number of useful tools, including a file manager, email accounts, crontab, and an easy-to-use email client. In addition, cPanel has a large online community that helps you solve problems. The control panel also supports ActiveSync, CardDAV, and push synchronization on mobile devices.
If you are new to hosting, the control panel may seem like a daunting task. But, it can actually be pretty easy with cPanel VPS. Often, your hosting provider can help you to configure it and manage your server, email accounts, and other services. You can even contact your hosting provider at any time of the day or night.
For the reasons stated above, cPanel and WHM is simply one of the best VPS control panels available.
RELATED: How to Install cPanel on VPS Server Using Virtualizor
Plesk
When discussing the best VPS control panels, Plesk cannot be left out of the conversation.
Whether you're an end user looking to manage a VPS or a server admin, the

Plesk Control Panel is a fantastic solution to manage your servers. It offers many standard features and automation options. The Plesk control panel is compatible with all major platforms and OS's.
Launch a Plesk VPS to easily control all of your server's functions via a graphical user interface. Plesk also supports Windows VPS.
While the Plesk control panel has a lot of features, it's also a very easy to use. Its user friendly interface makes it an ideal solution for both end users and hosting providers. It has a large number of extensions and add-ons. It's also easy to integrate with other applications.
The Plesk Control Panel also comes with the ability to control your server's security. This feature allows you to protect your server from spam. You can also use Plesk to manage your databases.
RELATED: How to Install Plesk on VPS Server Using Virtualizor
ISPConfig
Whether you are looking for a VPS control panel for personal websites, digital studios, or reseller hosting, you'll find that

ISPConfig is a great choice. It's powerful, free, and has a very reliable track record. In addition to that, it has the ability to handle large enterprise-level websites, as well as small, personal sites.
ISPConfig VPS has the ability to manage virtualized servers, and works with a variety of Linux distributions. It also supports several different languages, including English, French, German, Italian, Spanish, and Japanese. In addition, it's free to download and install.
ISPConfig is a semi-manual, open-source control panel that works with both physical and virtual servers. It has a wide range of features, including automatic creation of FTP, DNS, and mail. It also supports virtualization by way of OpenVZ, so you can create virtual machines.
RELATED: How to Install ISPConfig on VPS Server Using Virtualizor
Ajenti

Using the Ajenti VPS Control Panel, you can monitor your server, FTP, MySQL, Apache, Nginx, and more. It is a web-based control panel that is easy to use. It is compatible with most Linux distributions, including CentOS, Debian, and Ubuntu.
The Ajenti interface supports live updates. You can also install various plugins, including Apache2, Samba, Munin, MySQL, and others. In addition, you can configure various server programs, including the Squid proxy server. You can also manage your firewall rules.
Ajenti is available for free. However, there is a commercial license available if you want to use it on multiple servers. Installing Ajenti is relatively painless, thanks to a packaging script.
Ajenti is also free for use on internal hardware boxes. It is also portable to other Linux distributions, including Gentoo, Ubuntu, RHEL, and Red Hat Enterprise Linux.
Choosing the best VPS control panel can be a daunting task, but there are many options available to choose from. These control panels offer the flexibility to control your server, and they are easy to use and maintain.
DirectAdmin
cPanel and

DirectAdmin are two of the most popular hosting control panels. The latter offers a user-friendly interface and the ability to manage your website's administrative functions. It also provides access to a number of online resources. However, cPanel has a much larger feature set, making it the obvious choice for those looking for a control panel to manage their website.
cPanel offers a comprehensive set of features, and it's easy to customize the interface to suit your specific needs. Compared to DirectAdmin, however, cPanel is much more expensive.
DirectAdmin, on the other hand, is not only cheaper than cPanel, but it also boasts features that are similar to those found in cPanel. For example, DirectAdmin offers the capability to create hosting accounts through an API. It's also easy to install, which makes it the perfect solution for those looking to save money on their hosting services.
DirectAdmin has a feature-rich user interface. Its interface is broken into three main branches: security, preferences, and logs. Each of these areas has its own unique perks. For example, DirectAdmin offers an integrated webmail service.
CyberPanel
LiteSpeed is an open-source web server that provides excellent performance. It is also very lightweight. There are many security features that make it an ideal choice for website owners.

CyberPanel is a popular web hosting control panel and very well may be the best free control panel for VPS. It is free to download, install and use. Its graphical user interface is user-friendly, simple to use and easy to navigate. It also offers one-click installation of many popular applications and CMS's. It offers direct support, and lets users attach GIT repositories. It also allows users to perform automatic backups and restoration.
We also provide an automatically installed version with our CyberPanel VPS servers.
It also includes a web-based command line interface. This allows users to access CyberPanel via the server's IP address or hostname. It also provides an FTP server. You can also use GIT webhooks to deploy code.
CyberPanel also includes LiteSpeed Memcached, which helps to improve performance and speed of other websites. LiteSpeed is immune to many PHP vulnerabilities and has additional security features.
CyberPanel supports popular platforms such as Cloudflare, CloudLinux, and Let's Encrypt. CyberPanel also supports Drupal, Joomla, WordPress, and more. You can also install your own scripts with one-click.
RELATED: 7 Quick Steps to Install CyberPanel on Cloud VPS
Webuzo
Using the

Webuzo VPS control panel is an easy way to manage your virtual servers. It can be installed on any server with SSH commands. Several hosting providers offer pre-installed Webuzo control panels.
Webuzo is a control panel for web applications. It helps you manage your domains, databases, and email accounts. Packaged with the Softaculous 1-click Installer software by default, Webuzo also allows you to deploy hundreds of apps in just a few clicks.
Webuzo is a very powerful control panel. It can be installed on a virtual machine, dedicated server, or cloud server. It has been around for a while and is easy to use.
It is also compatible with Linux and Red Hat Enterprise Linux. It supports Apache Tomcat, Python, MySQL, and PHP. It has an API that automates some of the processes. It also comes with some of the best security features. It has an integrated self-signed SSL certificate for security.
Webuzo is a good control panel for web engineers to use with web applications. It allows you to set up domains, install scripts, and manage MX entries. It also helps you build and manage a secure environment.
RELATED: How to Install Webuzo on VPS Server Using Virtualizor
Hestia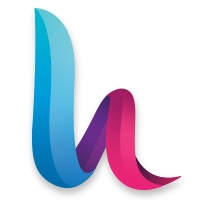 Using Hestia VPS Control Panel allows you to manage your mail, DNS, and other web hosting functions with one easy to use interface. It's a powerful and secure open source control panel that works on all kinds of systems, from ARM 64 systems to Raspberry Pis.
Hestia's command line interface is easy to use and offers advanced web hosting features. For example, it supports automatic HTTPS redirection, which will redirect visitors from an unsecured HTTP to an encrypted HTTPS. Moreover, Hestia's support for wildcard SSL certificates makes it easier to set up HTTPS.
Hestia's command line and user panel are both easy to use and are a good choice for anyone looking to set up their first server. You can get started with Hestia VPS Control Panel by navigating to its home page.
If you're just setting up a server, you may want to consider using Hestia's free OS template. This enables you to get the most from your server without wasting your time on unnecessary operations.
InterWorx
Whether you are a lone developer or a large team,

InterWorx VPS Control Panel can help you manage your server efficiently. It provides you with tools that help you to manage emails, website, files, domains, and more.
InterWorx is a Linux based control panel that works on many different systems. It offers a wide variety of features and is easy to use. It also supports CloudLinux platforms.
InterWorx has two modules: SiteWorx for end users and NodeWorx for system administrators. Both are similar to WHM. They are designed to help web professionals manage servers. NodeWorx has a similar interface to WHM. It also allows you to manage multiple SiteWorx accounts. It also includes a system administrator panel that provides general server information.
In addition to its features, InterWorx offers high availability and scalability. It also allows you to migrate your current control panel. If you have an existing account, you can transfer it to InterWorx and it will automatically configure the panel settings. InterWorx also offers a rebranding system that allows you to rebrand your website.
CentOS Web Panel
Whether you have a VPS or a Dedicated Server, CentOS Web Panel is a free option that is one of the best VPS control panels. It allows you to manage your servers without the need to use SSH. It offers a wide range of features, including phpMyAdmin and an FTP server. Its graphical user interface makes it easy to use, and there are several features for beginners.
The main advantage of CentOS Web Panel is that it is completely free. This means you can host as many domains as you want and manage them without any cost. And it's also easy to install and configure.
The dashboard shows you a lot of information about your server, including disk space usage, processes running, and more. You can also add security group rules to restrict outbound traffic to certain destinations.
You can also customize your core system using the powerful code editor. You can also use the built-in file manager to manage files. You can also assign reseller accounts and manage multiple domains from one panel.

CentOS Web Panel VPS also offers features that cPanel doesn't, including a migration wizard and the ability to customize your server's core system. It's easy to install and configure, and there are a lot of features for beginners.
RELATED: How to Install CentOS Web Panel on VPS Server Using Virtualizor
Webmin
Among the best VPS control panels, Webmin is a free and open source application that allows you to manage your Linux server with a graphical user interface. It includes more than 100 modules to help you manage your server.
The UI offers a mobile-friendly, responsive design, which makes it easier to manage your system. You can add users, databases, and domains, create backups, and manage users. It also has two-factor authentication to protect your account and enable secure login.

Webmin VPS also offers a variety of other features that are useful for web hosting. Its dashboard shows CPU and RAM statistics, which allow you to see your server's performance. You can also manage firewall rules, schedule cron jobs, and manage users.
The panel also supports the Apache web server, Postfix mail server, and MySQL database management. You can also install modules, create and edit virtual hosts, and customize your theme. It also includes a directory protection feature.
Webmin is available for a wide range of operating systems, including Linux, CentOS, and Solaris. It has a GPL license, and you can download it from the Virtualmin YUM and APT repositories.
RELATED: How to Install Webmin on VPS Server Using Virtualizor
Vesta Control Panel (VestaCP)
Warning! VestaCP is no longer receiving regular updates. As such, take precaution and avoid using in production environments.
VestaCP, or Vesta Control Panel, is an open source control panel, which means you can customize it to fit your needs. This control panel comes with a number of built-in features and third-party plugins. It includes a firewall, domain management and database management. It also features standard protection against SSH connections.
The VestaCP panel has a relatively minimalistic user interface that is accessible via keyboard shortcuts and a web browser. This makes it easy to use, even for those without technical expertise.
The VestaCP system is powered by Apache and Nginx. This combination makes it faster to respond to static content and serve dynamic content. It also comes with a free web file manager and FTP client.
Among the other features,

VestaCP VPS supports database management, command line scripting, and backups. It also comes with a firewall, which makes it easy to configure ports and secure your server.