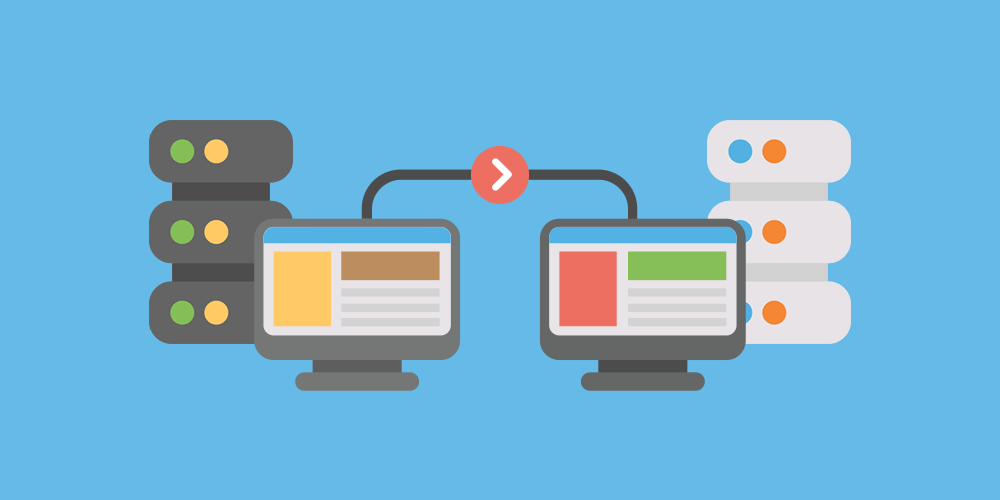 Large agencies looking to migrate servers from one hosting provider to another may be facing a number of issues. These include data loss, server downtime and more.
Rad Web Hosting can save time and money by taking care of these problems for agencies. They can also help avoid the common challenges that agencies face when migrating from one host to another.
Hands-Free Website and Server Migration
Whether an agency's looking to scale or simply looking for an easier way to manage client websites, Rad Web Hosting is here to help. They offer a number of services, including shared hosting, reseller hosting, VPS (virtual private servers), cloud servers, and dedicated server clusters.
In addition, they provide a host of support and resources for agencies. They also provide a free consultation for all clients, regardless of the size of their project.
The company's Dedicated Server hosting is fully customizable, making it a great choice for any business looking to build a custom solution tailored to their unique needs. It features a robust network with multiple Tier 1 upstream providers to minimize latency, while maximizing redundancy.
When moving a website from one host to another, extra precautions should be taken to protect files and data. A migration that doesn't get done correctly can cause serious problems for any site.
Always make sure to have a backup of the old site's files and database information before beginning the migration process. This will save a lot of time and money should something go wrong.
Audit your content and webpages to ensure they're showing up on the new site, as well as verify that 301 redirects are in place. This will ensure that visitors can reach the right pages, and it will also ensure the site's SEO isn't damaged by a broken URL.
Once this process is finished, make sure the site is functioning properly by checking it in a web browser. This is the best way to test if everything is working as it should be.
If you notice any problems, contact the company that you're moving to and see if they can help you resolve them. They might be able to assist you in updating the site's IP address to avoid problems with your search engines.
Having migrated thousands of websites and servers over the years, Rad Web Hosting is an ideal partner when it comes to planning, executing, and completing a migration. Rad Web Hosting's current clients have gone so far to refer to the them as "an Agency's Best Friend". With their available white-glove migration service, Rad Web Hosting handles all aspects of the project from start-to-finish, verifying each and every file is restored according to it's original state.
Save Time
Whether moving one website or an entire data center, it can be difficult to ensure that the process goes as smoothly as possible. While this isn't always easy, it's worth the effort and money in the long run.
Rad Web Hosting offers a number of tools to help plan for a migration. They are designed to help identify key workloads and determine the most appropriate cloud platform for each one.
Another tool is the Database Migration Service, for moving terabytes of data into the cloud without breaking the bank. It is especially helpful for shifting databases that are running on old or unsupported software.
Rad Web Hosting also offers a variety of other hosting solutions, including shared and VPS servers. This company is also known for its dedicated server offerings, which provide a high degree of privacy and control, perfect for ensuring compliance requirements are kept in tact.
This is a particularly good feature for businesses that operate in the regulated industries. It can protect a company's sensitive client data from the likes of identity thieves or hackers.
The best way to find out if a cloud hosting provider is a good fit is to speak with a representative and ask them about their support and service options. These are often the most critical elements of a successful partnership.
In addition to offering an extensive selection of hosting solutions, Rad Web Hosting also provides round-the-clock technical support. This includes both email and phone-based support.
Their staff of experts are highly trained in the latest cloud technologies, so agency owner's can relax, knowing the job is being done properly. The team will work closely with agencies to ensure all aspects of their hosting environments meet the needs of the business, while ensuring the highest quality of service and support.
From a comprehensive migration plan to data recovery and storage, this company has everything you need to make your upcoming migration as painless as possible.
Save Money
Rad Web Hosting helps agencies with large-scale server migrations by offering affordable hosting solutions, a variety of features, and reliable services. They also offer an unconditional 30-day money-back guarantee and a dedicated customer support team.
In addition to shared hosting, reseller hosting and VPS (virtual private server) hosting, they also offer cloud server solutions with fast deployment time. Their servers are provisioned in just a few minutes from the time your order is verified to the moment it is deployed.
They have a strong reputation for providing ultra-fast support and their servers are built using 100% SSD disks in RAID 10 to optimize read/write speed. This guarantees a light-speed loading of website pages and adds an extra layer of redundancy to further protect valuable data.
When migrating to the cloud, it's important to consider how much infrastructure will remain untouched and the cost associated with maintaining it. This is particularly true for legacy applications that are not easily moved to the cloud. The process can be a little challenging to estimate, but there are resources and calculators available that can help.
Performing the migration can be a complicated and time-consuming process, so it is critical that it is handled by experienced professionals who have a high level of knowledge and expertise. Consider a partner like Rad Web Hosting that has experts on hand 24/7/365 to assist with the project.
You can also save money by selecting a host that offers Secure Sockets Layer (SSL) certificates at no extra cost. This is especially important for websites that deal with sensitive information, such as credit card details.
Depending on business needs, as well as expected future business needs, agencies may want to consider a dedicated server. These are great for small businesses and are often less expensive than cloud-based options. They are also more flexible than shared hosting plans, and scaling to meet future business requirements is handled by Rad Web Hosting's server deployment teams, so agencies can stay focused on their core business.
Leave the Heavy-Lifting and Headaches Behind
If an agency has multiple clients and need a large-scale server migration, Rad Web Hosting can help take this burden off of agencies. They have experienced staff that can take care of the entire process with little to no downtime for critical business systems-so agencies aren't left fielding complaints and concerns from clients regarding service disruption.
In addition, Rad Web Hosting offers affordable shared hosting and customizable VPS/Rental servers. These plans include free setup and a free domain name with each plan. Moreover, they offer active 24/7 technical support, which is available by phone, ticketing, and live chat
Whether an agency runs multiple projects or a single one, having a secure and reliable hosting solution is critical. The cloud and dedicated servers offered by Rad Web Hosting are perfect for businesses of all sizes, as they are scalable up or down and connect to high-speed networks with minimal latency.
The company's dedicated servers are available in several configurations, from single to dual processors. You can even customize them with additional software and port speeds. Moreover, you can choose between Linux and Windows operating systems.
The company's WHMCS VPS Reseller module is an excellent way to remotely manage your server infrastructure. It can be used to resell VPS packages to your customers and integrate with your website's cPanel. To top it off, their services are backed by an unconditional 30-day money-back guarantee.