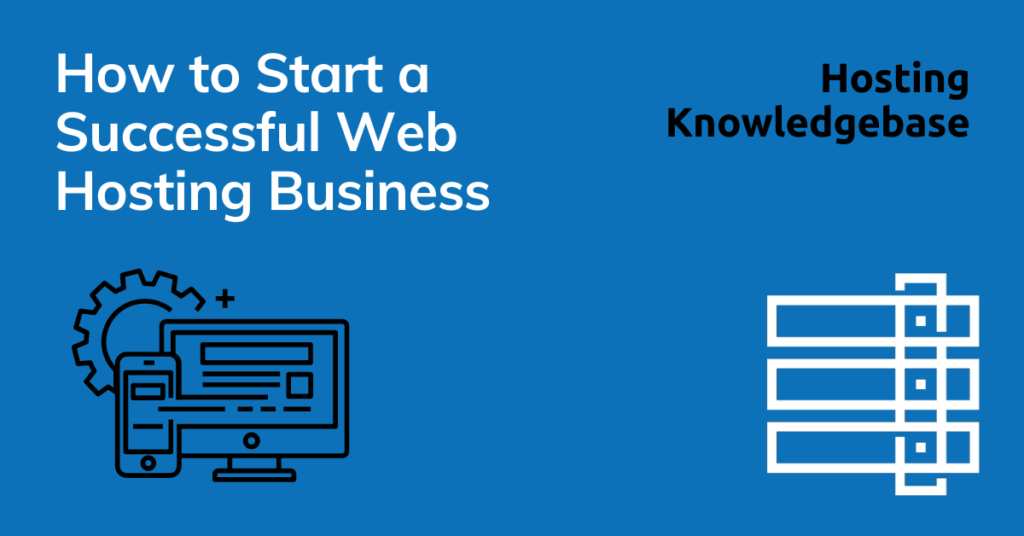 Starting a web hosting business can be an excellent way to generate extra income or profit. But the industry is highly competitive, so do your due diligence before launching anything.
For your business to be successful, you need to identify and connect with your target audience. Afterward, craft an authentic brand that sets you apart from competitors.
Determine Your Niche
Selecting a business niche is essential for launching and running a prosperous venture. Specializing in one area within your industry can give you an edge over competitors, while building loyal customers at the same time.
When choosing your niche for a business venture, start by considering your own interests. Consider what topics interest you most and which skills or knowledge you possess that others may not. Doing this can help determine what the perfect niche should be for your venture and also makes content more genuine to those who read it.
If you are passionate about what you choose to promote, then you are more likely to dedicate the necessary effort and time into doing so. This makes it simpler for you to locate customers who share your enthusiasm, which in turn means more revenue for your business.
Once you've selected your niche, research the market to ensure it has a steady or consistent growth rate. Spikes in revenue may be exciting during the initial surge, but these often plateau after the craze ends and don't guarantee long-term revenue growth for your website.
Consider how many competitors there are in your niche and the services they offer. If there is a glut of companies providing what you plan to sell, it may be beneficial to focus on other aspects of your business like marketing or creating an exclusive selling point.
Another way to identify your niche is by researching potential customers' needs and problems. Doing this will enable you to determine whether or not your product or service can solve their problem and if they are willing to pay for it.
Your business will be much more successful if it can meet the needs of your target audience, which is why conducting market research before beginning operations is so essential. This may include discovering who your ideal customers are, what qualities they look for when searching for a web hosting provider, and their current experiences with existing providers.
Understanding your niche will give you a stronger chance to position yourself as an authority in that area. Doing this will allow you to become a reliable partner for customers, increasing the likelihood that they will continue working with you in the future.
Determine Your Target Audience
Determining your target audience is paramount for creating an effective web hosting marketing plan. Gaining insight into who this group of potential customers is will allow you to craft strategies that will capture their attention and convert them into customers.
Gaining an insightful view of your target market can help you make informed business decisions, such as which social media channels to utilize or which keywords to focus on for search engine optimization (SEO). Not only that, but it will save you money in advertising by only reaching those people most likely to buy your product or service.
To determine who your target audience is, research their problems and ask current clients for feedback on what they like about your services. Once identified, begin offering solutions that solve those problems.
Another way to identify your target audience is by considering your own skill set and whether it can help you carve out a unique niche. For instance, if you have expertise in technology or design, you might consider providing hosting services for tech-savvy individuals.
If you have experience in the medical field, you could potentially start a website for those employed in it. This would be an effective way to build a strong niche and boost sales.
Once you've identified your target audience, it's time to start creating your brand. This includes everything from the name of your business to the colors used in its logo design.
Create a style guide for your website and develop an aesthetic for social media posts and emails that reflects the personality of your brand. By taking time to define your brand identity, you ensure that audiences have an authentic and memorable experience with your products or services – helping them feel confident in what they purchase from you.
Finding your target audience requires placing yourself in their shoes and considering what they need and why they would choose to utilize your services. By taking time to comprehend their struggles and needs, you can better serve them and offer a tailored customer experience.
READ ALSO: What Is Reseller Hosting?
Create a Website
When beginning a web hosting business, the initial step should be identifying your niche. This will guide how you approach your target audience and what website design services to offer them. Furthermore, knowing this will make it simpler to locate potential customers within that industry.
The next step in creating your website is selecting a domain name and hosting provider for it. These two elements are essential for making sure that your website functions properly, so make sure you choose them wisely.
There are multiple ways to create a website, including using content management systems like WordPress or fully-hosted site builders. These solutions make website creation accessible without needing any programming knowledge such as HTML and CSS.
It is also recommended to create a backend for managing billing and support tasks, using a software like WHMCS, which is specifically designed for use by web hosting providers. Integrating WHMCS into the business plan will streamline the administration of the hosting business-automated plenty of tasks such as payment collection, service creation, and provides a designated platform for customers to request support.
CMS systems enable you to control all site content through a database and server-side scripting. The end result is an interactive website that changes with each visitor who visits it.
Static websites use HTML code to format and present their content, which can include images or audio. They're perfect for businesses that need to provide consistent information to visitors. Static website can even serve as a digital business card that shares the same details with all clients and customers alike.
For static websites, you'll need to purchase a hosting package or rent a dedicated server – a computer capable of storing and serving files to clients. As these servers tend to be more costly and require technical expertise, consulting with an expert is recommended in order to guarantee you get the best dedicated server setup for your business.
Another option is purchasing a shared hosting plan. This type of plan is cost-effective and ideal for small business sites that don't need much traffic or require extensive updates. However, keep in mind that on shared servers there may be limits on how fast data uploads can be done; so always test your internet connection speed before signing up for any hosting package.
Set Up Hosting and VPS Reseller Accounts
Reselling Web Hosting and VPS Servers can be a lucrative business venture. The key to success lies in effectively marketing your services and recouping all initial startup expenses.
When reselling web hosting, you must create accounts for your customers which can be easily integrated with a billing system. You can either do this manually or utilize automated billing software such as WHMCS streamline the process.
Reseller accounts enable you to resell hosting at a higher profit and set your own prices. They are the most efficient and secure way to start a web hosting business, though it may take some time before you break even.
Many successful hosting resellers specialize in a specific niche, such as restaurants or pet sitters. By targeting an ideal audience, you can speak their language and market your service more effectively to them.
Another option is selling a self-managed service, which allows you to provide your own support and management of a hosting environment. This gives you more control over the quality of your services but requires that you can guarantee high levels of uptime and customer service.
When offering a self-managed service, it's essential that you select an established host with whom to collaborate. Doing this will give your clients peace of mind and guarantee that quality isn't compromised in any way.
Rad Web Hosting provides VPS reseller accounts that utilize advanced API and offers pre-made billing integration with WHMCS. This solution enables the possibility of providing fully-automated VPS provisioning when a client places a new order from the reseller's WHMCS.
Since Rad Web Hosting provides support and pre-built integrations, this fully white-label VPS reseller service is game-changing for Web Hosting providers. Providers looking to add cloud and VPS servers to their service offering can do so without the expense of hardware and infrastructure investment required to build a cluster from scratch.
Once you have identified a reliable host, it's time to start selling your web hosting services. Promote your hosting services through various platforms such as social media and online advertising.
READ ALSO: 6 Ways to Customize the VPS Panel With Your Branding – Cloud Admin Guide
Market Your Business and Services
To be a successful reselling web hosting business, you need to effectively market your services. Doing this will allow you to build a name for yourself, attract new customers and boost revenue.
Once you are ready to begin marketing, determine your marketing outreach strategy. Some marketing strategies include SEO optimization, paid ads, social media promotion and more.
Another way to market your services is by conducting competitor research. This will enable you to identify how other companies are attracting customers and what strategies they employ for winning them over.
Additionally, studying competitors' marketing strategies can give you some ideas for your own efforts. For instance, they may draw in large amounts of traffic by advertising their goods and services through blog posts or articles.
In addition to studying your competitors' strategies, you can also perform keyword research to discover which terms they are ranking for. Doing this helps identify high-converting terms that you could use in your own ads.
You can promote your services by participating in online forums and groups. This is an economical way to reach new potential clients, while also helping you develop relationships with other web hosts.
Another strategy you can utilize to market your services is guest posting. This tactic has the potential to reach a wider audience and establish credibility by writing for respected publications.
Additionally, webinars can be an effective marketing strategy. This is an excellent opportunity to inform your audience about web hosting and VPS servers in general. In fact, if you possess the necessary skills and expertise, you could even host the webinar yourself!
Establishing a successful web hosting business requires focus on building your brand and marketing your products or services. This can be accomplished through various strategies, but some of the most efficient ones include conducting competitor research, crafting an attractive selling point, and using word-of-mouth referrals.
Hosting companies specialize in providing websites with specific amounts of space and bandwidth, commonly referred to as "hosting." With hundreds of companies operating within this industry, it's essential for brands to find ways to stand out from others through unique selling points (USPs), excellent support services or managed solutions.
One of the most efficient ways to market your hosting business is through social media. Facebook, Twitter, and LinkedIn all offer opportunities for connecting with clients and generating leads.
Another effective method is advertising in your local area. If you have a large number of potential customers, this could be an economical way to promote your web hosting services. Entrepreneurs especially will benefit from this strategy as it helps build customer loyalty and encourages business growth.
Running targeted advertising campaigns on forums related to your industry is another option. For instance, WebHostingTalk, a popular web hosting forum, will allow you to freely promote your web hosting service.
Additionally, podcast advertising can be an effective way to reach a niche audience. These campaigns take advantage of the popularity of top tech podcasts in order to promote your website and attract new customers.
Finally, providing exceptional customer service is an effective strategy for cultivating brand loyalty. You can communicate regularly with your clients and ask them for feedback on their experience with your company; this will give you insight into what customers require and how to enhance services accordingly.
Conclusion and Next Steps
A web hosting and cloud VPS business can be a great source of revenue offering in-demand services in a growing market. Reaching your business and income goals in this industry is partially dependent upon taking the appropriate steps while starting out.
Beginning with determining a niche to serve and identifying the target audience that will use the services, web hosting providers should start with research and planning.
Once this stage is complete, a web hosting provider must invest time to create an ideal website that will best serve their customers, considering adding software for billing and support. Following this process during the initial stages will pay dividends for the hosting provider once they start selling services and supporting their client base.
Of course, another critical step is selecting an appropriate supply chain for service delivery. By opting to integrate with a respected veteran provider like Rad Web Hosting that offers several reseller opportunities for partners, web hosting providers can significantly reduce the time and resources required to launching their service offerings.
Finally, providers should focus their efforts on marketing and outreach strategies to reach new clients. By making marketing a top-priority, web hosting providers will be able to consistently reach new potential clients to offer their products and services to.
Considering the ever-expanding market for hosting and cloud services, launching a business that offers web hosting, cloud and VPS can be a rewarding and prosperous endeavor for entrepreneurs interested in taking advantage of the resources and strategies outlined above.
If you are looking to start your own web hosting and server business, contact Rad Web Hosting. They have a dedicated team to provide you with all of the details on their various available services and integrations as well as special offers for new reseller partners.